5 Must-Have Spring Sunglasses
Spring is here and it brought the sun. Here's how to protect your eyes in style.
Winter is finally over and spring has arrived. It's time to get outside, feel the warmth of the sun, and maybe even roll the windows down. The season gives the environment a new look and often inspires people to do the same. As you get ready for spring activities, be sure to get the eye protection you need without sacrificing style. Pearle Vision has a line of sunglasses trending this spring that fit every lifestyle, personality, and of course, prescription. Take a look below at some of the spring sunglasses trends available with prescription lenses.
Small '90s Sunglasses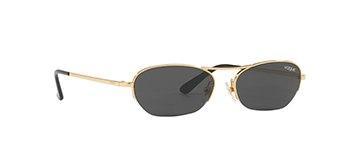 The '90s were a simpler time—less shows to catch up on, less social media accounts to check and less frame for your sunglasses. The '90s look has made its comeback and is looking better than ever. Thin frames are the new thick frames. Nostalgic is the new retro. Add your prescription to a variety of lens tints and shapes. It's time to bring your look back down memory lane. Don't forget your portable boombox and favorite grunge cassette!
Oversized Frames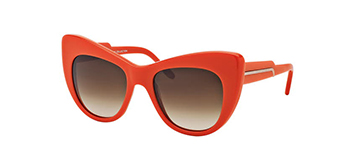 A favorite among women, this style is taking new shapes this spring, available in round frames, as well as cat-eye frames. This particular style also looks great in a variety of colors, such as white, brown, or even a touch of gold. Most importantly, oversized frames offer a lot of protection for your eyes, as well as the surrounding skin that is often left exposed to UV rays causing wrinkles or "crow's feet."
Extreme Cat-Eye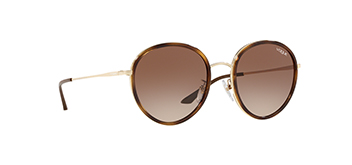 A double dose of the classic feminine style is sure to turn heads this spring. This bold style is available in a variety of neutral colors, as well as bright colors and textures to add even more spunk to your look. Find a variety of different cat-eye sunglasses through our brands including Vogue, Prada, Versace, and Coach.
Cool Flat Top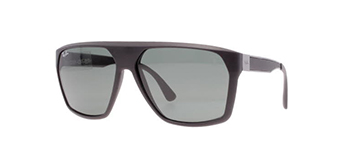 The flat top look includes frames that have little to no curvature on the top half, giving a fresh new look that's noticeable up close and far away. Double bridge flat top sunglasses are a great unisex option that maintains a high amount of UV protection. Additionally, these frames are available through our quality brands including Ray-Ban, Ralph Lauren, and Coach.
Vintage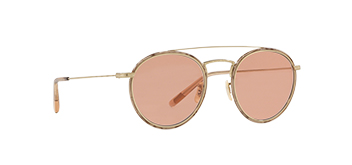 What is "vintage" anymore? It seems like everything in fashion and design is vintage. Vintage denotes something of high quality, especially something from the past or best period for that product. When considering the high level of quality and classic style of vintage sunglasses, they truly are timeless. Even so, trends will add a modern element to even the most timeless styles and this spring season's trend is no different. Find frames in various colors, patterns, and transparent tones from brands like Vogue, Ray-Ban, Coach & more.
Schedule an eye exam today at your neighborhood Pearle Vision to stop in and find your new pair of frames for spring.
DISCLAIMER: THIS WEBSITE DOES NOT PROVIDE MEDICAL ADVICE. The information, including but not limited to, text, graphics, images and other material contained on this website are for informational purposes only. The purpose of this website is to promote broad consumer understanding and knowledge of various health topics. It is not intended to be a substitute for professional medical advice, diagnosis or treatment. Always seek the advice of your physician or other qualified health care provider with any questions you may have regarding a medical condition or treatment and before undertaking a new health care regimen, and never disregard professional medical advice or delay in seeking it because of something you have read on this website. Pearle Vision does not recommend or endorse any specific tests, physicians, products, procedures, opinions or other information that may be mentioned on this website. Reliance on any information appearing on this website is solely at your own risk.
*Frame selection varies by location.